The spirit of togetherness and struggling is the only ark to what my group wish to seem.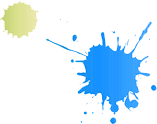 Since reform and opening, with the rapid development of national economy and the gradual increase of national living standard, environmental protection, food and drug safety have become a major core issue of China's social development in the 21st century. As a major part of outer packaging production - the development and promotion of new environmentally friendly ink will become the inescapable mission and responsibility of each Tuozhan people in the new era.
Carrying the dream of a generation of Tuozhan people, Tuozhan New Materials Co., Ltd. (hereinafter referred to as Tuozhan) came into being in 1995. After two decades of relentless pursuit and effort, we have built Tuozhan into the largest ink manufacturing and marketing enterprise of the Southwest. After entering the 21st century, Tuozhan responds to future market demands through continuous optimization of organization and management structure, adjustment of the company's structure of assets and products, infrastructure and equipment upgrading, introduction of senior personnel and some other measures. We have always focused on the development, production, operation and management of printing ink and has now developed into a large ink company with the headquarters located in Chengdu, having seven branches, covering a total area of 80,000 square meters, whose annual output is 20,000 tons and whose business scope covers 25 provinces, autonomous regions and municipalities. Along the way, the development of Tuozhan is inseparable from the strong support of local governments, the collaboration of partners and the effective operation of the management team, and more inseparable from the dedication of every Tuozhan employee.
Two decades years pass by, we have reviews and outlooks, persistence and expansion. We will continue to make the greatest efforts to build Tuozhan into a leading supplier of environmentally friendly ink at home and abroad by holding "develop the enterprise, contribute to the society, bring benefit to the employees" as the goal, adhering to the corporate philosophy of "loyalty, devotion, self-discipline and dedication", keeping pace with the time, sticking to the pioneering and innovative spirit, remaining committed to promoting growth through structure adjustment and pursuing development through mode innovation, constantly optimizing the asset structure, increasing capital operation ability, enhancing the capital management level, and focusing on opening up new space for development!